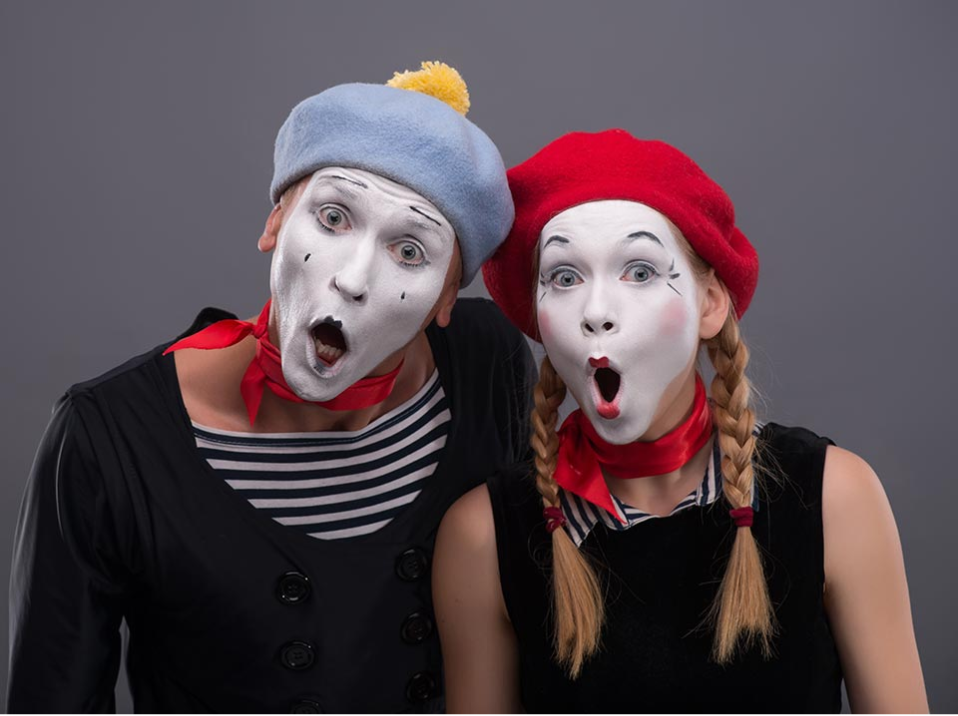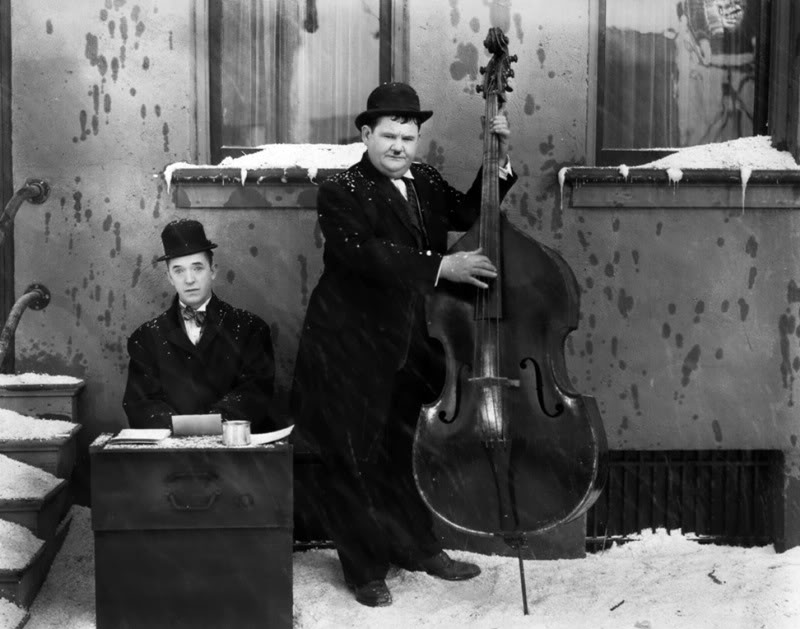 Alice Sweet Alice (Arrow BD $39.95) 1976 slasher film notable for the film debut of Brooke Shields. Well, maybe "notable" isn't the right word.
A Foreign Affair (Kino Lorber BD $29.95) One of Billy Wilder's dark, unlikeable "comedies," this with a U.S. Congresswoman (the great Jean Arthur, who came out of retirement to make this and then promptly went back in) investigating conditions in post-war Berlin. John Lind and Marlene Dietrich co-star in this 1948 film.
Fragment of an Empire (a/k/a Oblomok imperii) (Flicker Alley BD $39.95) A recovering amnesiac comes to grips with life in the new Russia in this newly-restored 1929 silent film from director Fridrikh Ermler.
The Front Page (Kino Lorber BD $29.95) Billy Wilder's 1974 remake of the oft-filmed story gives us Walter Matthau, Jack Lemmon, and Carol Burnett but lacks the sparkle of the best earlier versions.
L'Argent (Flicker Alley BD $39.95) L'Herbier's 1928 adaptation of the classic Zola novel, updated to 1920s Paris.
Blackmail (Kino Lorber BD $29.95) Alfred Hitchcock's first sound film (1929); a woman kills a man who tries to assault her, and her police officer boyfriend tries to cover up the crime, but with bad results. Also includes the rare silent version of the film, with a new score by The Mont Alto Motion Picture Orchestra.
Django the Bastard (Synapse BD $24.95, DVD $19.95) Sergio Garrone's 1969 horror western; this is the American cut of the film, entitled Strangers Gundown.

Forbidden World (Shout! Factory BD $24.95) Not very good (to say the least) 1982 Alien ripoff from Roger Corman's production company.
Galaxy of Terror (Shout! Factory BD $24.95) Not very good (to say the least) 1981 Alien ripoff from Roger Corman's production company.
The Inland Sea (Criterion BD $29.99, DVD $19.99) Lucille Cara's 1992 documentary about a trip through Japan's Inland Sea, following the trail of author Donald Richie twenty years earlier.
Moonfleet (Warner Archive BD $21.99) 1955 adventure from director Fritz Lang; a little boy, pirates, that sort of thing. Stewart Granger, Joan Greenwood and George Sanders star.
Murder! (Kino Lorber BD $29.95) Another early Hitchcock talkie, this from 1930. Includes Mary, the German-language version of the film with a mostly different cast (but also apparently directed by Hitchcock).
Port of Shadows (Kino Lorber BD $29.95, DVD $19.95) French noir-type film from 1938, directed by Marcel Carné and starring Jean Gabin. An all-time great, and also available today, same company, format, and prices, Gabin in the 1954 crime film Touchez Pas au Grisbi and the 1955 gangster film Razzia sur la Chnouf.
Public Defender: The Official 2nd Season (ClassicFlix DVD $59.95) 43 episodes (that's a LONG season) of the early '50s show with Reed Hadley, from the Hal Roach Studio masters.

Tarzan, the Ape Man / Tarzan Escapes (Warner Archive DVD $17.99) And our friends at the Archive begin reissuing the classic Johnny Weissmuller/Maureen O'Sullivan pictures as twofers. Also out today, same price, Tarzan and his Mate / Tarzan Finds a Son!
The Ugly American (Mill Creek BD $14.98) 1963 political adventure based on the best-selling novel, starring Marlon Brando.
Wagon Master (Warner Archive BD $21.99) Great 1950 western from John Ford; it seems like a John Wayne picture without Wayne in it, but it stars Ben Johnson, Harry Carey Jr., Joanne Dru, and Ward Bond.
White Line Fever (Mill Creek BD $14.95) Truck drivin' action with Jan-Michael Vincent, 1975
Brother, Can You Spare a Dime? (VCI BD $24.95) Wonderful 1975 documentary from Philippe Mora, detailing public and private lives during the Great Depression.
Day of the Outlaw (Kino Lorber BD $29.95) André DeToth directed this 1959 drama of passion on the prairie; Robert Ryan, Tina Louise, and Burl Ives star.
Fear in the Night (Shout! Factory BD $26.99) 1972 Hammer thriller with Joan Collins, Ralph Bates, and Peter Cushing. Uh-huh.
The Flavour of Green Tea Over Rice (Criterion Collection BD $39.95, DVD $29.95) Ozu's 1952 drama about an aging couple with marital problems and their niece, who takes the whole thing badly.
Flesh Gordon (Henstooth Video BD $24.95) 1974 erotic spoof of the old Buster Crabbe serials. Funny stuff; there's a hardcore version out there, too, but I don't think this is it.
Get Out Your Handkerchiefs (Cohen Media BD $29.98, DVD $22.98) Carole Laure, Gérard Depardieu, and Patrick Dewaere enjoy a ménage à trois in this Oscar®-winning comedy from 1975.
In Celebration (Kino Lorber BD $29.95) Alan Bates star in Lindsay Anderson's American Film Theatre adaptation of the play they'd both done, 1975.
The Jerk (Universal BD $14.98) Carl Reiner makes a movie star of Steve Martin, 1979.
Jezebel (Warner Archive BD $21.99) Bette Davis' consolation for not landing the part of Scarlet O'Hara was this 1938 classic from director William Wyler.
The Leech Woman (Cinedigm BD $26.99) We're used to mad scientists in monster movies, but I never saw one before who wasn't really mad at all, just extremely unpleasant. A misogynist doctor turns his aging wife into a young hottie but at such a cost. Colleen Gray stars.
Man Without a Star (Kino Lorber BD $29.95) King Vidor's 1955 Technicolor western stars Kirk Douglas, Jeanne Crain, and Claire Trevor.
The Vanishing Shadow (VCI Entertainment BD $24.95, DVD $19.95) Professor Onslow Stevens has invented a lot of really cool gadgets but that puts him at odds with the city's criminal element in this 12-chapter Universal serial from 1934.
4D Man (Kino Lorber BD $29.95) A too-long-overlooked minor 1959 gem from the producer of the previous year's The Blob. This movie's just as good but most people haven't heard about it. Yet.
Billy the Kid Versus Dracula (Kino Lorber BD $24.95) One of my earliest memories at the movies is my big brudder taking me to see this as a double-feature with Jesse James meets Frankenstein's Daughter and I clearly remember that that was the day I discovered that some movies are simply terrible. John Carradine reprises his role as Dracula after more than 20 years; he shouldn't have.
Cash McCall (Warner Archive DVD $17.99) Jim Garner buys struggling companies and then sells them off again, a career complicated when he falls in love with an owner's daughter, Natalie Wood, in this 1960 corporate romance.
Critic's Choice (Warner Archive DVD $17.99) Occasionally, you'll hear people say nice things about Bob Hope's 1960s comedies, but not around here, bub. Lucille Ball co-stars, 1963.
Dinosaurus! (Kino Lorber BD $29.95) NOW we're talkin'. This 1960 epic (we use the term loosely) gives us a construction crew unearthing live dinosaurs and a rather addle-brained caveman, and it's also from the guys who gave us The Blob. Goofy, daffy, irresistible fun, so our pick for Official ITB BEST Release of the Month!

The Harder They Come (Shout! Factory Select BD $39.98) Perry Henzell directs and Jimmy Cliff stars, 1972, in this Jamaican crime drama that's renowned for its soundtrack. This 3-disc set includes the un-screened follow-up, No Place Like Home.
The Horror of Frankenstein (Shout! Factory D $26.99) You're taking your taste in your hands with '70s Hammer films; this is actually a spoof of Curse of Frankenstein, with Ralph Bates as the doctor and David Prowse as the Monster. Originally played with The Scars of Dracula, if that tells you anything.
Akio Jissoji: The Buddhist Trilogy (Arrow Academy BD $99.95) Well, let's see here… includes three films from the early '70s, This Transient Life, Mandala, and Poem.
Last Year at Marienbad (Kino Lorber BD $29.95, DVD $19.95) It's an Alain Resnais film (1961), which means it'll be beautiful and haunting but you'll have to watch it 3 or 4 times if you hope to make any sense out of it.
Magnificent Obsession (Criterion BD $39.95) Douglas Sirk directs Rock Hudson and Jane Wyman in the 1954 version of the popular romantic drama about a patient and his late doctor's widow.
Sweet Charity (Kino Lorber BD $39.95) Bob Fosse directs Shirley MacLaine in this 1966 film version of his own Broadway hit, the "Hey Big Spender" show.
Uncle Tom's Cabin (Kino Lorber BD $29.95) 1927 silent version of the story of Eliza fleeing her plantation after the beloved Uncle Tom is sold. Margarita Fisher and George Siegmann star.
This week's limited-edition presentations from Twilight Time (BD $29.95 each) include The President's Lady (1953, with Charlton Heston and Susan Hayward) and Wild in the Country (1961) with Elvis Presley and Hope Lange.