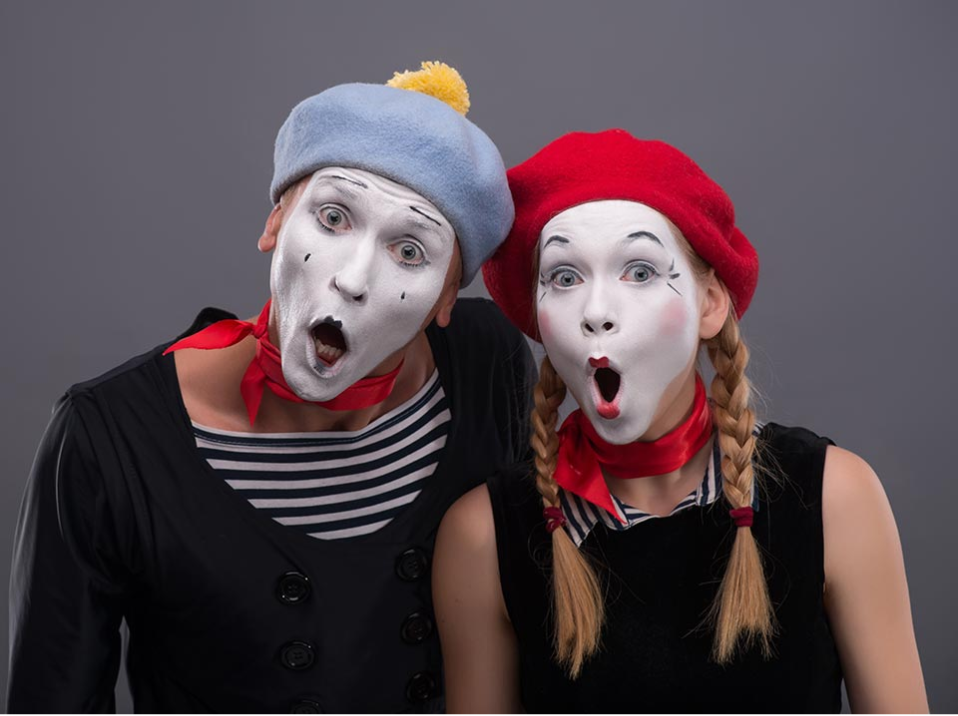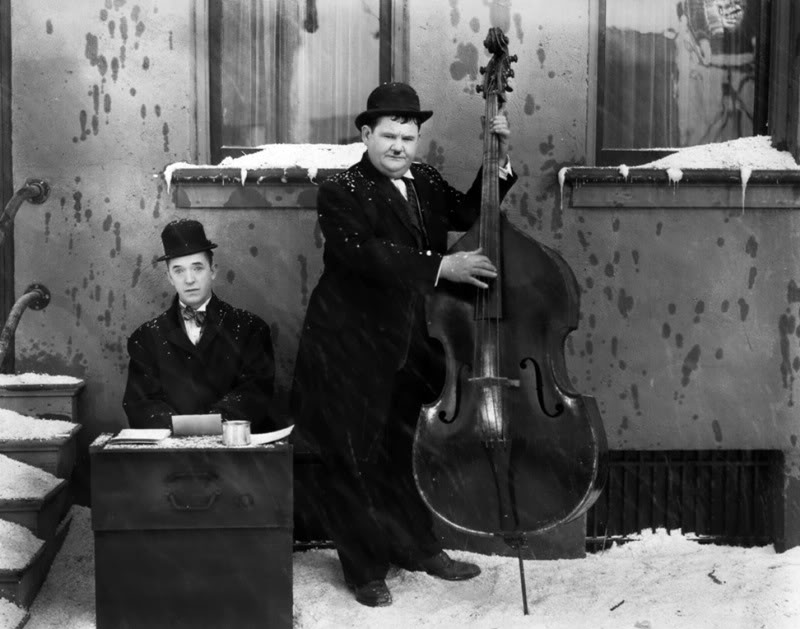 The Captain's Paradise / Barnacle Bill (Kino BD $29.95, DVD $19.95) Alec Guinness stars in a pair of comedies, first as a seaman with wives in two ports (1953) and then he plays seven guys in a family of sailors, 1957.
Pray for the Wildcats (Kino BD $24.95, DVD $14.95) 1974 TV movie with Andy Griffith as a psycho on a dirt bike; William Shatner co-stars and this sounds like the worst thing ever.
Return from the Ashes (Kino Lorber BD $29.95, DVD $19.95) A 1965 British thriller about a couple married before the war and consequences after. Ingrid Thulin and Maximilian Schell star.
Sergio Leone Westerns - Five Film Collection (Kino Lorber BD $79.95) You probably can name all five films without being told, but just in case, they are A Fistful of Dollars (1964), For a Few Dollars More (1965), The Good, the Bad and the Ugly (1966), Once Upon a Time in the West (1968), and A Fistful of Dynamite (1971).
Superdome (Kino BD $24.95, DVD $14.95) 1978 TV movie about rival quarterbacks and the drama in their lives, and apparently, there are no football sequences in the movie. David Janssen and Edie Adams star and this sounds almost as bad as the other one.
Beau Brummell (Warner Archive BD $21.99) Stewart Granger, Elizabeth Taylor, and Peter Ustinov star in this colorful 1954 version of the life of the famous British dandy.
The Bolshevik Trilogy - Three Films by Vsevolod Pudovkin (Flicker Alley BD $59.98) Includes restored versions of the late 1920s films Mother, The End of St. Petersburg, and Storm Over Asia.
Bug (Shout! Factory BD $27.99) Jeannot Szwarc's 1975 horror about fire-breathing cockroaches from the center of the earth; produced by William Castle, his final film. Bradford Dillman stars with Joanna Miles and it still sounds better than the movie with Andy Griffith as a psycho-terrorist.
Canyon Passage (Kino BD $24.95) Jacques Tourneur went from B-movie horrors to A-movie westerns; this 1946 film stars Dana Andrews and Brian Donlevy competing for Susan Hayward.
Inseminoid (Shout! Factory BD $27.99) A female space traveler is raped by an alien and becomes a killer and ick. Directed by Norman Warren, 1981, whoever he is.
Night Passage (Kino Lorber BD $24.95) 1957 western with James Stewart (white hat) against Dan Duryea and Audie Murphy (black hats). Wait, Audie Murphy as a BAD GUY?!?!?
The Rare Breed (Kino Lorber BD $24.95) And here's another Stewart western, this time more of a comedy. Maureen O'Hara and Brian Keith co-star.
The Ten Commandments (Paramount BD $22.98) Well, THIS is special: contains both of Cecil B. DeMille's versions of the Moses story, 1923 and 1956, plus a book (no, not the Bible, silly).
Whisky Galore! & The Maggie: Two Films by Alexander Mackendrick (Film Movement BD $44.95) A pair of Ealing comedies; Whiskey Galore! From 1949 with Bruce Seton and Basil Radford, and The Maggie from 1954 with Paul Douglas.
Beyond the Door (Arrow US BD $49.95) Oh, boy. The notorious 1974 The Exorcist ripoff with Juliet Mills(!) in a two-disc edition that includes both the U.S. and unrated European cuts of the film.
The Cranes are Flying (Criterion BD $39.95, DVD $29.95) Mikhail Kalatozov's 1957 film about the effect of the Great Patriotic War on the common people of Russia.
Dodsworth (Warner Archive BD $21.99) Walter Huston and Ruth Chatterton are a married couple who discover their irreconcilable differences on a trip to Europe. Sidney Howard wrote, based on the novel by Sinclair Lewis.
Endless Night (Kino BD $29.95, DVD $19.95) 1972 British adaptation of the Agatha Christie book about a haunted house; never released in the U.S., and Dame Agatha didn't think much of it. Stars include Hayley Mills, Per Oscarsson, George Sanders, and Britt Ekland.
Frankenstein: The True Story (Shout! Factory BD $27.99) Dreadful 1973 two-part TV movie with Leonard Whiting and Jane Seymour; advertised as being Mary Shelley's tale told accurately for the first time, but it's as far removed from the novel as anything I've ever seen, and I've seen Frankenstein Jr. and the Impossibles. A stinker.
Hammer Volume Five: Death & Deceit (RB UK Indicator BD £40.00) These Indicator sets are extremely popular for those with in Britain or in the U.S. with all-region Blu-ray players; this set includes the rarely seen Visa to Canton, The Pirates of Blood River, The Scarlet Blade, and The Brigand of Kandahar (1960-1965).
Leave Her to Heaven (Criterion BD $39.95, DVD $29.95) Gene Tierney stars as a very, very bad lady indeed in the 1945 that In The Balcony recognizes as the one and only classic film noir to be shot in Technicolor. Co-stars include Cornel Wilde and Vincent Price; John Stahl directs. This is, Criterion tells us, a new 2K restoration.
Lightning Over Braddock and Collected Shorts: The Films of Tony Buba (Zeitgeist/Kino Lorber BD $34.95, DVD $29.95) The 1988 feature "mockumentary" and shorts from the '70s up through the modern era revealing the inner workings of Buba's home town, Braddock, PA.
My Gun Is Quick (Kino Lorber BD $29.99) Robert Bray is Mickey Spillane's shamus Mike Hammer in this 1957 film. British producer/director Victor Saville had obtained the screen rights to several Spillane novels and, well, this is one of 'em (he also made I, the Jury and The Long Wait).
Alice Guy Blaché Volume 1: The Gaumont Years and Volume 2: The Solax Years (Kino BD $29.95, DVD $19.95, sold separately) Each volume contains more than a dozen films she produced during the early years of cinema (1898-1914) in Britain and America.
Cannibal Apocalypse (Kino BD $29.95, DVD $19.95) John Saxon stars, so be warned. It's an Italian-American horror from 1980.
Force 10 from Navarone (Kino Lorber BD $29.95) Belated 1978 sequel to the 1961 classic, with Gregory Peck and David Niven now Robert Shaw and Edward Fox. Harrison Ford and Richard Kiel are in it, too, and Guy Hamilton directed, but nobody seems much impressed by it.
The Intrigue: The Films of Julia Crawford Ivers (Kino BD $29.95, DVD $19.95) Three features and a surviving fragment of another, all written and/or directed by Paramount's pioneering female filmmaker of more than a century ago.
The Loners + Dragon Vs Needles Of Death (Drive-in Double Feature #7) [Dark Force Entertainment BD $29.95) A pair of action movies, I'm guessing by the titles. The first is from 1972 and features Dean Stockwell and the second is from 1976 and doesn't.
Man in the Shadow (Kino Lorber BD $24.95) Jack Arnold took a break from monster pictures to make a western with good guy Jeff Chandler and villain Orson Welles (the latter of whom supposedly rewrote part of the picture and suggested some ideas to the director).
The Runner Stumbles (Kino BD $29.95, DVD $19.95) Father Dick Van Dyke and Sister Kathleen Quinlan fall in "a forbidden love" in Stanley Kramer's final film, 1979.
Salesman (Criterion BD $39.95, DVD $29.95) Acclaimed 1969 low-budget documentary about, um, bible salesmen. Huh. You can get one for free right in your nightstand simply by staying in a cheap motel, you know.
The Stalking Moon (Warner Archive BD $21.99) The producer, director, and star of To Kill a Mockingbird reunited in 1968 for a western. Eva Marie Saint joins Gregory Peck.
Their Finest Hour: 5 British WWII Classics (Film Movement BD $84.95) Well, this is interesting: more than three hours of bonus material, plus the films Went the Day Well? (1942) with Mervyn Johns and Leslie Banks; The Colditz Story (1955) with John Mills; The Dam Busters (1955) with Richard Todd; and Dunkirk and Ice Cold in Alex (both 1958), both starring Mr. Mills.
Tom & Jerry: Golden Collection Vol. 1 (Warner Archive BD $24.99) Reissue; there's never been a Vol. 2. This contains the first 37 T&J cartoons.
Universal Horror Collection: Volume 4 (Shout! Factory BD $69.97) The pickin's are getting slimmer; this has Karloff and Lugosi in some of their least-cherished films, including Night Key (1937) with Boris; billed as a horror film, but it isn't; Night Monster (1942) with Bela, who is wasted as a butler with not much to do in the entire picture; The Climax (1944), Universal's follow-up to the Claude Rains Phantom of the Opera, without a Phantom but with Boris, and it's in Technicolor – it just isn't very good; and finally the tasteless, tacky House of Horrors (1946) with Rondo Hatton.
Angel trilogy (Vinegar Syndrome, sold separately, $32.95 each) Student by day, hooker by night, Angel and her streetwise friends battle psycho killers and miscreants in Angel (1984), Avenging Angel (1985), and Angel III (1988). A different actress plays Angel in all three films. Hmmm.
Bluebeard's Eighth Wife (Kino BD $29.95, DVD $19.95) Oft-divorced millionaire Gary Cooper finally meets his match with Claudette Colbert in Ernst Lubitsch's 1938 romantic comedy.
The Flame of New Orleans (Kino BD $24.95) 1941 romantic comedy set in Old New Orleans, with Marlene Dietrich, Bruce Cabot, and Roland Young. René Clair directs.
Hollywood Horror House (a/k/a Savage Intruder) (Vinegar Syndrome BD $32.98) Low-budget "thriller" that wanted to cross Sunset Boulevard and What Ever Happened to Baby Jane? with an Italian slasher film. Some of the stars – and some were dead by the time this was completed and released in 1974 – include *shakes head sadly* Miriam Hopkins, Minta Durfee, Florence Lake, Gale Sondergaard, and Joe Besser(!!!).
Indiscretion of an American Wife (aka Stazione Termini) (Kino Lorber BD $29.95) Vittorio de Sica's 1953 film Terminal Station with Jennifer Jones and Montgomery Clift was meant to put Miss Jones on the international map, but her husband, David O. Selznick, hated it and cut it by a third for the American release. This Blu-ray includes both versions.

Munster, Go Home! (Shout! Factory BD $27.99) 1966 film (in color!) produced when the show was cancelled; the producers thought it would help sell the film in syndication, particularly in foreign markets, it says here. Frankly, we're not fans of the original show, but we always liked this genial comedy, which features – besides the TV cast, with the exception of a different Marilyn – a very good comic supporting cast, including Terry-Thomas, Hermione Gingold, Bernard Fox, Richard Dawson, and John Carradine.
Show Boat (Criterion BD $39.95, DVD $29.95) James Whale's masterful 1936 adaptation of the Kern-Hammerstein classic musical based on Edna Ferber's novel. One of our all-time favorite films gets a new 4K digital restoration, sequences from the 1929 part-talkie version of Show Boat, and more. Easily our pick as Official ITB Best Release of the Month for March.
The Song of Songs (Kino Lorber BD $24.99) Marlene Dietrich is in love with artist Brian Aherne but marries rich patron Lionel Atwill instead in Rouben Mamoulian's 1933 drama.