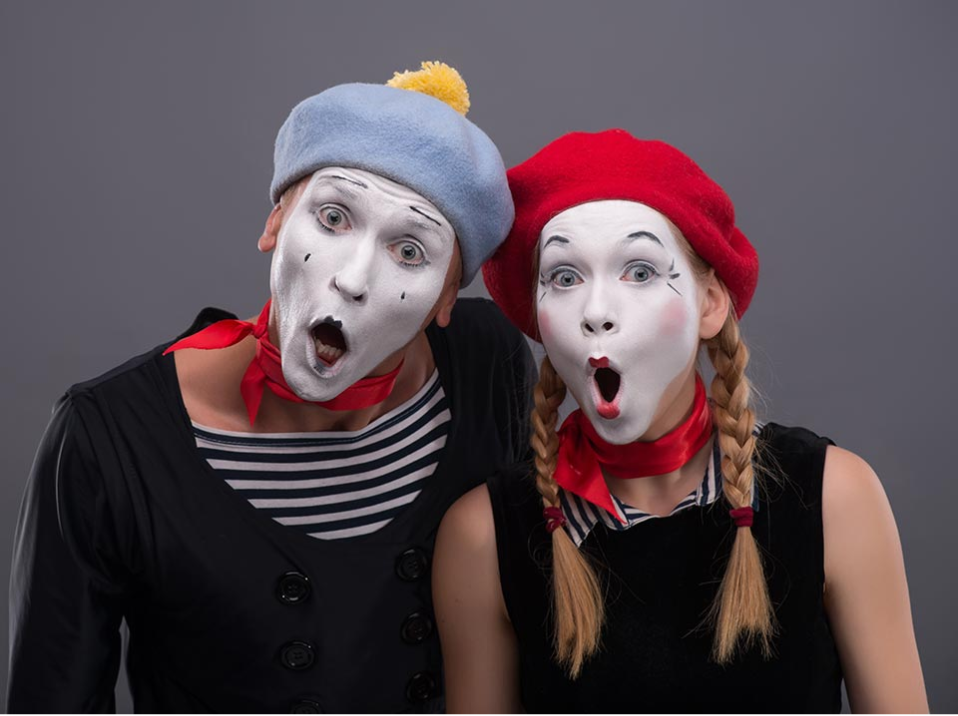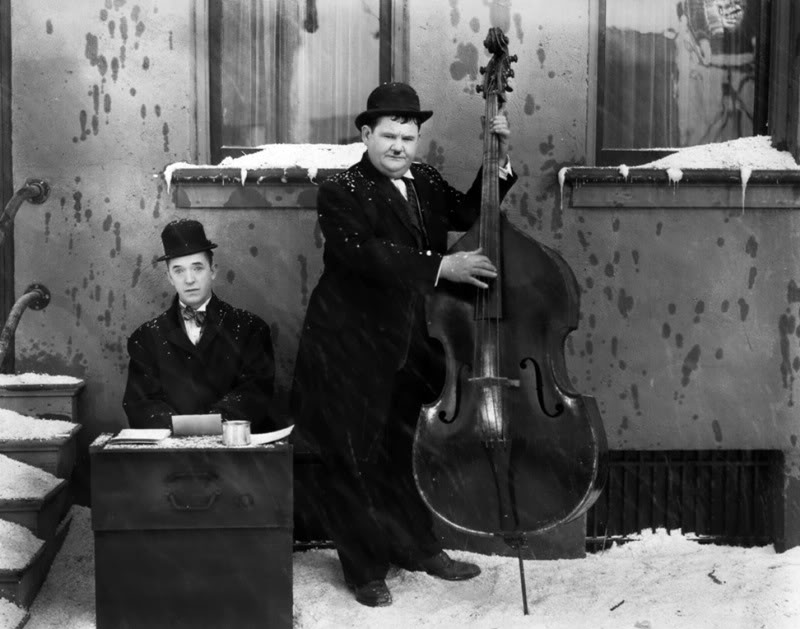 Brother Can You Spare a Dime (VCI BD $24.95) Philippe Mora's 1975 film, which tells the story of the Depression through film clips and newsreels, is one of the most entertaining documentaries ever made. If you haven't seen it, make this a blind buy.
ffolkes (a/k/a North Sea Hijack) (Kino Lorber BD $29.99) In 1980, Roger Moore sought to shed his 007 persona by playing a woman-hating master criminal. As bad as his Bond films are, the result here is worse. James Mason co-stars.
The House of Hitchcock Collection (Universal BD $99.98) A repackaging with new paper goodies like poster repros in a big box that looks like the house from Psycho. Includes all the films owned by Universal: Saboteur, Shadow of a Doubt, Rope, Rear Window, The Trouble With Harry, The Man Who Knew Too Much, Vertigo, North By Northwest, Psycho, The Birds, Marnie, Torn Curtain, Topaz, Frenzy, Family Plot, plus episodes he directed of Alfred Hitchcock Presents.
From Beyond the Grave (Warner Archive BD $21.99) The last of the many horror anthologies made in England by Amicus; Peter Cushing stars in this 1974 compilation of shudders.
Hercules in the Haunted World (Kino BD $34.95, DVD $29.95) Reg Park is Mr. Muscles and Christopher Lee is, unsurprisingly, the bad guy in Mario Bava's 1961 epic (and "epic" is a word we toss around thoughtlessly). Includes three versions of the film (Continental, British, and U.S.).
Scorpio Films: The Dutch Sex Wave Collection 1969-1975 (Cult Epics BD $69.95, DVD $59.95) Includes Obsessions, Frank & Eva, Blue Movie, My Nights with Susan, Sandra, Olga & Julie, and now you know as much as we do.

Shazam! The Complete Live Action Series (Warner Archive BD $34.99) Fondly remembered early '70s Saturday morning show with Billy Batson traveling the country with Les Tremayne and saying "Shazam!" to turn into the World's Mightiest Mortal, who in those days was allowed to call himself by his name: the one and only, original, accept no substitutions Captain Marvel!
3 Silent Classics by Josef von Sternberg (Criterion BD $99.95) Includes Underworld, The Last Command, and The Docks of New York, each with multiple scores and lots of bonus material.
Toys Are Not for Children (Arrow Video BD $39.95) 1972 psychological thriller about a frigid woman obsessed with toys, but not the kind she probably SHOULD be obsessed with.

Woman Chasing the Butterfly of Death (Mondo Macabro BD $29.95) Bizarre 1978 Korean horror film from director Ki-young Kim.
007: The Daniel Craig Collection (Sony UHD 4K BD $69.95) Those of you with the UHD TVs who enjoy the second-best James Bond can thrill to two great ones (Casino Royale and Skyfall), one disappointment (SPECTRE), and one stinker (Quantum of Solace).
Don't Be Afraid of the Dark (Warner Archive BD $21.99) Kim Darby plays Pandora to the demons living in her fireplace in this 1973 made-for-TV movie.
The Eagle (Kino BD $29.95, DVD $19.95) Chased out of the Russian army, Rudolf Valentino becomes a masked avenger in this 1925 silent classic.
Phobia (Kino Lorber BD $29.95, DVD $19.95) Somebody is killing a psychologist's patients in "the worst film ever directed by a winner of the American Film Institute's Life Achievement Award" (L.A. Times, and they're talking about John Huston). Released in 1980.

When We Were Kings (Criterion BD $39.95, DVD $29.95) This documentary about the 1974 "Rumble in the Jungle" heavyweight title fight between George Foreman and Muhammed Ali, including the concert that accompanied the event, took more than 20 years to finish but ended up with an Oscar® and is truly one of the great docs of all time.
Zoltan... Hound of Dracula (a/k/a Dracula's Dog) (Kino Lorber BD $29.95, DVD $19.95) 1977 horror film about a vampire dog and we've never seen it but we hope there's a scene were the dog becomes a wolf and nobody notices.
And Soon the Darkness (Kino BD $29.95, DVD $19.95) The team that had just wrapped up The Avengers TV series turned to feature films with this 1970 low-key suspense drama about two young British nurses cycling through France and running into trouble.
The Bloody Brood (Kino BD $29.95) A 1959 gem that has long resided in public domain hell, in a spiffy new restoration from original 35mm materials. Peter Falk made his film debut in this story about young punks, directed by Julian Roffman. Another blind buy, folks.
The Fearless Vampire Killers (Warner Archive BD $21.99) 1967 horror-comedy by Roman Polanski and featuring Sharon Tate.
Häxan (Criterion BD $39.95, DVD $29.95) 1920 Swedish-Danish documentary about the history of witchcraft that was notorious for its nudity, perversion, horror, and downright weirdness. It finally showed up in America in the 1960s(!) as Witchcraft Through the Ages.
Killer Nun (Arrow Video US BD $39.95) 1979 Italian horror film with Anita Ekberg but let's just not, okay?
The Mind Benders (Kino Lorber BD $29.95, DVD $19.95) Basil Dearden directed this 1963 bit of oddness with Dirk Bogarde, about a scientist who kills himself after a sensory deprivation experiment. Sounds like they should've made it a musical.
The Omen Collection (Shout! Factory BD $79.97) Includes four movies, and we readily admit we haven't seen all of them, but we also don't see how anybody could've seen one of these and not avoided the others with full force of will.
Our Hospitality (Kino BD $29.95, DVD $19.95) Kino continues their Buster Keaton competition with Cohen Media. So far, Kino has better bonus material and Cohen has better restorations of the films. This is Buster's 1923 classic.
The Queen of Spades (Kino Lorber BD $29.95, DVD $19.95) 1949 British film about an unlucky gambler who meets a woman who's sold her soul to the devil in exchange for success at Faro. It's based on a story by Pushkin.
Sudden Terror (a/k/a Eyewitness) (Kino Lorber BD $29.95, DVD $19.95) So many worthy horror and science-fiction pictures of the 1950s are still not available on Blu-ray (or even DVD) but we get this 1970 film with murderous cops after a young boy (Mark Lester) who witnessed their crime.
Ultra Q - The Complete Series (Mill Creek BD $49.98 Steelbook, $39.98 Standard) 1965 Japanese series that began as a Twilight Zone type but soon evolved into a giant monsterfest (not surprising, the producers had worked for Toho). Not shown in the U.S. at the time, this includes 28 episodes in original Japanese, sub-titled. The success of this show in Japan led to a color follow up a year later called….
Ultraman - The Complete Series (Mill Creek BD $49.98 Steelbook, $39.98 Standard) One of our favorite series when we were kids, and the new restorations – we've seen a preview – are stupendous. Really looking forward to this one.
The 3-D Nudie-Cuties Collection (Kino BD $34.95) Topless 3D films of the '50s and '60s, including such classics as Beauty in 3rd Dimension, Love for Sale, Adam and Six Eves, The Bellboy and the Playgirls, and Oh My Gosh Those Things'll Knock Your Eyes Out (okay, we made the last one up).
An American Werewolf in London (Arrow Video BD $49.95) John Landis' 1981 fan-favorite werewolf movie is given a deluxe treatment with several hours of bonus material, including new documentaries on the history of werewolves in Universal pictures.
The Blob (Shout! Factory BD $29.99) 1988 remake of the 1950s cult masterpiece, and while we're fans of the original and of co-star Candy Clark, the film is not a favorite. Kevin Dillon (who is no Steve McQueen), Shawnee Smith and Donovan Leitch, Jr. star.
Days of Wine and Roses (Warner Archive BD $21.99) Jack Lemmon and Lee Remick are a typical American couple – you know, alcoholics – in Blake Edwards' 1962 film.
The Devil Rides Out (Shout! Factory BD $27.99) Richard Matheson wrote and Terence Fisher directed this 1968 adaptation of the classic Dennis Wheatley novel about Satanism. One of the more highly regarded of all Hammer films; Christopher Lee stars.
Fuller at Fox - Five Films 1951-1957 (Eureka! Masters of Cinema BD £47.99) We have an all-region player; not certain how many of you do, so we rarely discuss European releases unless they're of special interest, and this certainly qualifies: Masters of Cinema is the UK answer to Criterion (only, frequently, better) and here are five remarkable films in one set stuffed with bonus material and a 100 page book, all limited to only 2,000 sets. Includes Fixed Bayonets!, Pickup on South Street, Hell and High Water, House of Bamboo, Forty Guns, all directed of course by Sam Fuller.
Godzilla: The Showa-Era Films (Criterion BD $224.95) Well this is the (you should pardon the expression) monster set of the year, with 15 movies, all in Japanese and some with English versions. The set includes (okay, take notes, there's going to be a test) Godzilla (1954), Godzilla Raids Again (Gigantis the Fire Monster) (1955), King Kong vs. Godzilla (1963), Mothra vs. Godzilla (Godzilla vs. the Thing) (1964), Ghidorah, the Three-Headed Monster (1964), Invasion of Astro-Monster (1965), Ebirah, Horror of the Deep (1966), Son of Godzilla (1967), Destroy All Monsters (1968), All Monsters Attack (1969), Godzilla vs. Hedorah (Godzilla vs. the Smog Monster) (1971), Godzilla vs. Gigan (1972), Godzilla vs. Megalon, (1973), Godzilla vs. Mechagodzilla (1974), Terror of Mechagodzilla (1975). This is the debut of the Japanese version of King Kong vs. Godzilla and the debut in any version of Son of Godzilla, and obviously, it's got to be our Official ITB Best Release of the Month.
The Human Monster (a/k/a The Dark Eyes of London) (VCI Blu-ray $24.95, DVD $19.95) Bela Lugosi went to England for this horror show, which was released in the U.S. by Monogram Pictures. It's based on a novel by Edgar Wallace.
Logan's Run: The Complete Series (Warner Archive DVD $29.99) A spinoff from the 1976 theatrical film, but while Logan and his girlfriend try to find Sanctuary in Earth's far future before the reach the mandatory euthanasia age of thirty, they only made it to 14 episodes of the TV show before it was cancelled.
Man of a Thousand Faces (Arrow BD $34.95) James Cagney is silent screen legend Lon Chaney in this excellent (but only occasionally accurate) 1957 biopic with Dorothy Malone and Jane Greer.
La Marseillaise (Kino BD $29.95) Jean Renoir's 1938 film about the French Revolution was widely dismissed in its time but has grown in critical estimation.