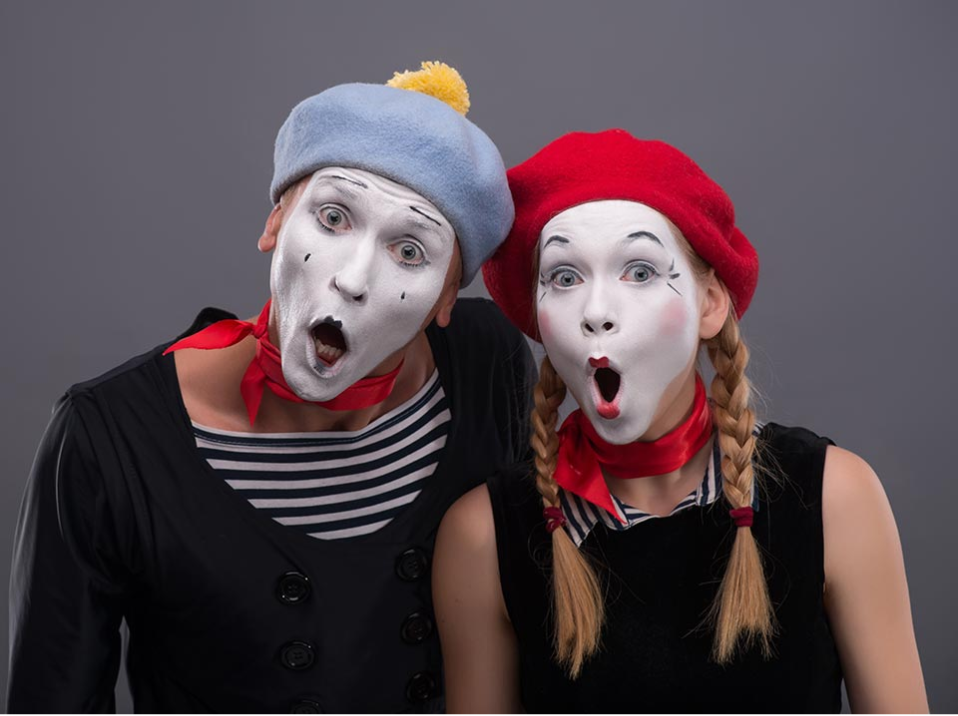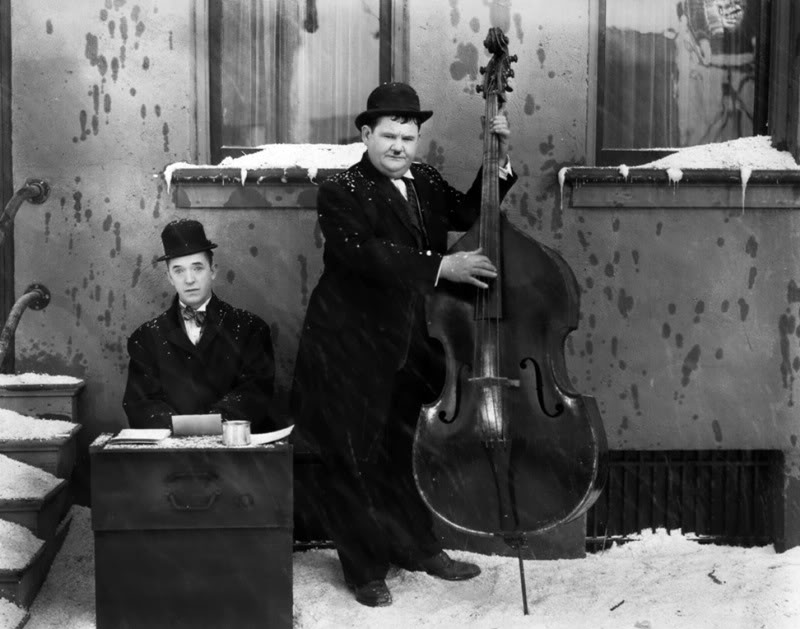 Batman 80th Anniversary Collection (Warner Bros. BD $89.99, DVD $69.99) Well, this isn't the collection we would've put together, but whatever. It's 18 animated films from the DC universe of, well, animated films. The only one I can comment on is the only one I've seen: Mask of the Phantasm, which I remember as being "okay" (how's that for an in-depth review, but hey, I saw it in 1993).
Elvira: Mistress of the Dark (Image Entertainment BD $14.98) Well, the woman has, um, charms, I'll say that for her.
Fists in the Pocket (Criterion BD $39.95) This 1965 Italian film has "a coolly assured style, shocking perversity, and savage gallows humor," it says here.
Kind Hearts and Coronets (Kino Lorber BD $29.95, DVD $19.95) Kino begins releasing classic Ealing British films with this 1949 gem with Alec Guinness in nine different roles. Also available today, same company and prices, are The Lavender Hill Mob (1951) and The Man in the White Suit (1951), both also with Sir Alec.
Blindfold (Kino Lorber BD $29.95) Spies, enemy agents, death traps, stuff like that in this 1966 thriller (sort of) with Rock Hudson and Claudia Cardinale.
Blood from the Mummy's Tomb (Shout! Factory BD $26.99) Michael Carreras directed this 1971 Hammer film supposedly adapted from a Bram Stoker novel; it's one of several Hammer Mummy movies that aren't related to one another.
Circus of Horrors (Shout! Factory BD $26.99) 1960 shocker about a psychopathic doctor who, on the run from the law, takes over a circus as a front. Sidney Hayers, who'd go on to direct some of the best episodes of TV's The Avengers, helmed it.
The Cloud-Capped Star (Criterion BD $39.95, DVD $29.95) A 1960 Indian film directed by Ritwik Ghatak, in case you were wondering, and also known as Meghe Dhaka Tara.
The Jetsons: The Complete Original Series (Warner Archive BD $29.99) Meet George Jetson, Jane his wife, etc., in the 1962-63 prime-time animated series.
The Mad Adventures of Rabbi Jacob (Film Movement BD $39.95, DVD $29.95) Wacky and wildly popular 1973 French-Italian comedy about a Rabbi who accidentally gets mixed up in a revolution.
Mirage (Kino Lorber BD $29.95) 1965 thriller from director Edward Dmytryk; Gregory Peck and Diane Baker star in what is supposed to be "Hitchcockian."
Pittsburgh (Kino Lorber BD $29.95) Lewis Seiler's 1942 drama about the coal industry stars John Wayne, Marlene Dietrich, Randolph Scott, and… Shemp Howard?!?
Reap the Wild Wind (Kino Lorber BD $29.95) And Wayne is back, with Paulette Goddard and Ray Milland, in Cecil B. DeMille's 1942 adventure tale.
Scars of Dracula (Shout! Factory BD $26.99) Many fans look to this 1970 misfire with Christopher Lee, and its co-feature, Horror of Frankenstein, as the shark-jumping moment for Hammer Studios. Roy Ward Baker directs.
The Spoilers (Kino Lorber $29.95) John Wayne, Marlene Dietrich, and Randolph Scott star again in a film released the same year as Pittsburgh (but they didn't invite Shemp back to the party, apparently).
A Touch of Class (Warner Archive BD $21.99) George Segal and Glenda Jackson just want to have sex – they didn't plan on falling in love in this 1973 British comedy.
The Chant of Jimmie Blacksmith (Kino Lorber BD $34.95) 1978 Australian classic about an Aborigine on the run for murder.
Cluny Brown (Criterion BD $39.95, DVD $29.95) Ernst Lubitsch's last completed film (he died of a heart attack a few months later); a romance (what else?) with Charles Boyer and Jennifer Jones.
Fright (Shout! Factory BD $26.99) 1971 horror film about a teenaged babysitter and a homicidal maniac. Oh. Susan George and Honor Blackman(!) star.
Lost City of the Jungle (VCI BD $29.95, DVD $19.95) 1946 serial in which Lionel Atwill took ill (he died soon after) and so was replaced by a double, just like Plan 9 from Outer Space.
My Favorite Year (Warner Archive BD $21.99) Early live TV, and a young comedy writer has to deal with a drunken celebrity guest (played by Peter O'Toole) in this 1982 comedy directed by Richard Benjamin.
Noir Archive Volume 3: 1957-1960 9-film Collection (Kit Parker/Mill Creek BD $49.95) We're enjoying the heck out of these volumes, but alas, this is the last one scheduled. Watch for a Balcony review coming soon; meanwhile, note that it includes The Shadow on the Window (1956), with Betty Garrett and Jerry Mathers; The Long Haul (1957) with Victor Mature and Diana Dors; Pickup Alley (1957) with Mr. Mature and Anita Ekberg; The Tijuana Story (1957) with James Darren and Bobby Blake; She Played with Fire (1957) with Arlene Dahl and Dennis Price; The Case Against Brooklyn (1958) with Darren McGavin and Maggie Hayes; The Lineup (1958) with Eli Wallach and Robert Keith, directed by Don Siegel; The Crimson Kimono (1959) with Glenn Corbett and Victoria Shaw, directed by Sam Fuller; and Man on a String (1960), with Ernest Borgnine and Colleen Dewhurst. Our selection as Official ITB Best Release of the Month.

Polyester (Criterion BD $39.95, DVD $29.95) Oh, that John Waters, he's such a scamp. This 1981 romantic comedy with Divine and Tab Hunter will include a replication of the original Odorama card, so you can scratch-and-sniff along with the movie.
Popeye: The 1940s Vol. 3 (Warner Archive BD $21.99, DVD $19.99) Seventeen more color Popeye cartoons, this time from calendar years 1948-1949. (One surmises the next volume will be Popeye: The 1950s Vol. 1, doesn't one?)
The Prey (Arrow BD $39.95) This 1979 horror film about a wild man in the woods attacking three young couples off on a vacation sat on the shelf for five years before release, but here we are, restored from the original camera negative, a two-disc deluxe set, just for you fine people. Well, some of you.
Red Sun (Warner Archive DVD $19.99) A 1972 spaghetti western from the director of Thunderball, Dr. No and From Russia with Love and starring Charles Bronson, Toshirō Mifune, and Ursula Andress? You've GOT to be kidding me.
Snow Job (Warner Archive DVD $19.99) A 1971 heist caper on skis? "Oh, I know, let's get Jean-Claude Killy to star!" somebody said, I'll bet.
Straight on Till Morning (Shout! Factory BD $26.99) 1972 Hammer thriller about a lady who's dating a psychopath. And they didn't even have Tinder yet!
Support Your Local Sheriff and Support Your Local Gunfighter (Kino Lorber BD $29.95 each) Jim Garner produced and Burt Kennedy directed this pair of popular western comedies (1969 and 1971) that are still very, very funny. Supporting casts include Walter Brennan, Suzanne Pleshette, Jack Elam, Bruce Dern, and Harry Morgan.
Who Saw Her Die? (Arrow US BD $39.95) Well, in case you were wondering whatever happened to George Lazenby after he flunked out of the James Bond series, this happened to him: a 1972 Italian horror film.
This month's Twilight Time offerings (BD $29.95 each) are The Tall Men (1955) with Clark Gable and Jane Russell, and Whirlpool (1949) with Gene Tierney and Richard Conte. So far as we've been advised, further Twilight Time offerings are on hiatus.
Action Jackson (Warner Archive BD $21.99) Carl "Apollo Creed" Weathers stars in a movie that no doubt would've been a huge drive-in hit in 1973. Unfortunately, they made it in 1988. Craig T. Nelson, Sharon Stone, and Vanity (who?) co-star.
A Bucket of Blood (Olive Signature BD $39.95) Sixtieth anniversary edition (my, how time doth fly) includes a new 4K scan of the film, interviews with Roger Corman and Dick Miller, expert commentary, the rare prologue from the German release, the Super 8 "digest" version, and much, much more. This is the 1959 black comedy, in case you were wondering, directed by Mr. Corman.
The Circus (Criterion BD $39.95, DVD $29.95) Charles Chaplin's 1928 film is rather unheralded compared to most of his features, but we think it's his funniest and if you're not as familiar with the Little Tramp's work as you should be, here's a great place to start. Criterion is offering the 1969 cut of the film with Chaplin's then-contemporary score, which he considered his "definitive" version of the film.
Fear No Evil (Shout! Factory BD $27.95) I know, I know, Halloween's comin', but still. This is a 1981 film about the anti-Christ and I sure wish we had better monster movies on the release schedule this month.
Going My Way (Shout! Factory BD $29.99) Well, move over, Halloween releases, the Christmas releases are startin'! This is of course the perennial 1944 favorite from Leo McCarey with seven Oscars®, including one for Bing Crosby and one for Best Picture.
The Great Waldo Pepper (Shout! Factory BD $27.99) Robert Redford is a barnstorming aviator of the 1920s in George Roy Hill's 1975 drama. Margo Kidder co-stars.
The Letter (Warner Archive BD $21.99) Bette Davis stars in William Wyler's 1940 version of the film adapted from Somerset Maugham.
Ida Lupino: Filmmaker Collection (Kino BD $79.96) Four films from the groundbreaking lady director, including Not Wanted (1949, with Sally Forrest and Leo Penn); Never Fear (1949, with Miss Forrest and Hugh O'Brian); The Hitch-Hiker (1953, with Edmond O'Brien); and The Bigamist (1953, with Miss Lupino, Mr. O'Brien, and Joan Fontaine). The boxed set includes an 80 pg. book; each title (sans the book) has been restored, features commentary, and is available separately (BD $24.95 each). In a good month for classic releases, this is one of the best.

Local Hero (Criterion BD $39.95, DVD $29.95) An American oil executive heads to Scotland to purchase a small town for mining purposes and finds more than he was expecting, and I don't mean oil, in Bill Forsyth's 1983 classic.
The Man Who Dared (Warner Archive DVD $19.99) As far as we're concerned, Warner Archive cannot dig too many old B-movies out of their vaults. This crime drama from 1939 stars Jane Bryan, Charley Grapewin and Dickie Jones.
Quartet (Cohen Media BD $29.98, DVD $22.98) 1981 film by James Ivory with a great cast, including Maggie Smith and Isabelle Adjani. Life amongst the smart set in Paris in the 1920s.
The Set-Up (Warner Archive BD $21.99) Robert Ryan is a washed-up boxer out to make one more purse and then retire, over the objections of wife Audrey Totter, in Robert Wise's 1949 masterpiece, one of our all-time favorite films. Bravo Warner Archive for the upgrade on THIS gem.
You Can't Buy Luck (Warner Archive DVD $19.99) Murder amongst the horseracing set in the 1937 RKO thriller from director Lew Landers; Helen Mack and Onslow Stevens star.